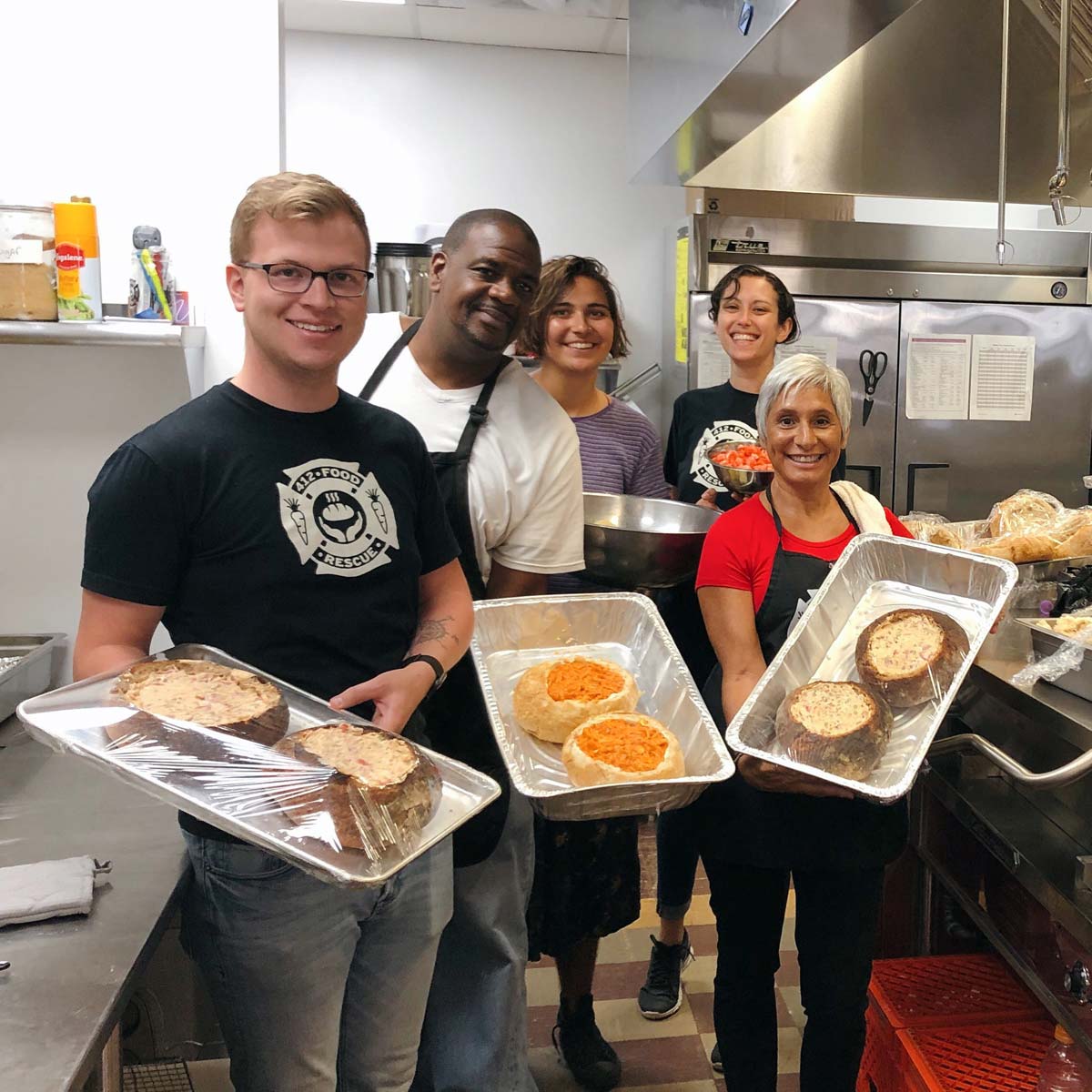 The wrapping of a year is layered with holidays, warm wishes, cold weather, and gathering with loved ones around so many warm and festive meals. Food connects us with our community. It's the sharing, preparing and planning of a meal that can really bring families and friends together. We nourish ourselves on many levels with nutritious ingredients, expressing love through good food and sharing recipes with those dear to us.
It also brings into focus how 1 in 5 Pittsburgh neighbors are struggling with food insecurity.  Perpetual rising costs of living, including the price of groceries, leaves  even more people feeling anxious, hungry and isolated from friends, family and community.
But together with our amazing food donors, dedicated nonprofit partners and the kindest volunteers, like you, we can bring hope and love to our neighbors.
How? Complete a food rescue!
Using the 412 Food Rescue app you can rescue fresh food from getting wasted. It's easy, joyful and so compelling. Grab a friend or family member and see for yourself how 30 minutes of driving can immediately bring access to nutritious food to our neighbors. 
Consider Making a Donation!
Join the #GivingTuesday movement and #GiveBig on November 29. This day of giving unites our community around causes in which we truly believe. We need your help! Please join our campaign and help us reach our goal of $100,000 which will ensure more children and families have healthy, nourishing food. Please visit givebigpittsburgh.com and make a donation to us and/or to any of the great participating nonprofit organizations in Pittsburgh.
Gifts can also be made online at 412foodrescue.org/donate or mailed to 412 Food Rescue Development Department, 6140 Station Street Pittsburgh, PA 15206.
Did you know you can also give out of your investments? For questions about gifts of stock, donors advised funds, retirement accounts or other giving options, please contact Meg Bernard, Vice President of Development at meg@412foodrescue.org or 412-746-7585.
Share the Joy! Unable to volunteer or make a donation this season, but still wish to pitch in? Tell your friends, families and colleagues about 412 Food Rescue! The more people who learn about our work and start helping rescue food, the bigger dent we can make in food waste and address food insecurity. So thank YOU for spreading the word and helping to build greater momentum behind the 412 Food Rescue movement! 
By helping to alleviate the worries that come with food insecurity we can share hope and joy, which is the beautiful and important part of what we do. Together, we can help our neighbors for a brighter New Year.
Cheers!